Last night I had trouble sleeping because I was getting too excited for my Seattle trip. I was thinking about outfits I should wear and whether or not if I should vlog from the moment I wake up. I think it would be fun since most of my vlogs are of me outside my house. Would you be interested in seeing a vlog from the moment I wake up? I obviously won't be vlogging every bit of my routine but the significant parts. Our flight leaves on Friday morning around 6am so I have to be at the airport by 4am. You will definitely be seeing me at my best.....NOT! I also would like to give a birthday shout out to the hottest bachelor out there....Arie Luyendyk Jr. Who else remembers him from Emily's season of The Bachelorette? He is my fave!!! I would have so taken him into the fantasy suite. He turns 31 today!!! =D
56) Winter can be especially hard on your hair leaving it extra dry. Eugene Davis, celebrity hair stylist suggests using an Avocado Oil Hair Mask.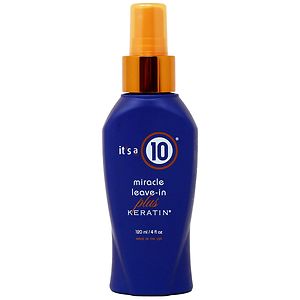 55) If you don't have nail polish remover, apply clear polish over and then wipe off. It will remove old polish.
I never tried this trick before but it does sound interesting! I do have a tendency to peel off my nail polish. I know it's a bad habit but it saves me from using too much nail polish remover. Do you do this as well or is it just me?
54) During the summer, wear chapstick or lip gloss with SPF.
Obviously it is important to wear SPF on your lips. Your lips can get sunburned too! I have a chapstick that I got for free in Downtown Toroto and it has an SPF 25. I save this for the summer months! As for lip gloss with SPF, I know ELF Cosmetics has a wide range of lip glosses/ lip balms with SPF for cheap!
53) To add volume to clean or unwashed hair, use a dry shampoo spray.
Using a dry shampoo is a great alternative to using hairspray when teasing your hair for more volume. The oils by your roots tend to leave the hair weighed down so it's great to have a dry shampoo to absorb the excess oils.
52) Change your beauty routine for Spring/Summer months. Your skin needs less coverage during the spring so you can swap the heavy products for the lighter ones.
The only thing that changes really for me is the colours. I don't wear foundation so I don't need to worry about switching coverage for my skin. I go for lighter colours in the spring/summer and darker colours for the fall/winter.